Your #Blizzardof2015 social media survival kit
London, UK – 27/01/2015 – as published by BBC Trending.
Winter Storm Juno began to descend on north-eastern America and several US states declared states of emergency as hurricane-force winds and more than 90cm (36in) of snow was expected.
With all non-emergency vehicles banned on New York City's roads after 23:00 local time, 6,500 flights in and out of airports along the East Coast cancelled and schools and businesses stopping early on Monday night, what was there left to do for all those trapped inside?
Take to social media, of course.
Here's BBC Trending's definitive list of social media snowstorm survival strategies shared under hashtag such as #Blizzardof2015:
1. Find yourself a blizzard boyfriend/girlfriend:
Craigslist provided the perfect forum for those scared of spending the storm alone as well as for other opportunistic posters. Many used the blizzard as the perfect chance to dig out their chat-up lines.

2. Keep in touch with snow-related emoijs

If you're feeling ambitious you could even attempt an entire snowman portrait made entirely out of emojis, like artist Yung Jake.
3. Dubsmash along to the Frozen soundtrack
Earlier we looked at the hit lip-syncing app Dubsmash, and what more addictive and amusing way to while away the hours inside than miming along to Elsa and Anna? You could even got a bit further – like the teacher in Rhode Island who took to YouTube to tell students to stay home.
4. Get your kale early
Trust New Yorkers to make even more fuss over a food shortage than a weather emergency. Twitter was abuzz with catastrophic news of a shortage of the most important thing to have when the snow hits: kale.
Twitter users tweeted their frustration and amusement at the social media reaction to the shortage:

5. Make your own snow memes
If you're too much of a wimp to head outside and make a snowman (or you just can't find the sidewalk) how about a snow meme? Here were a couple of our favourites from Twitter.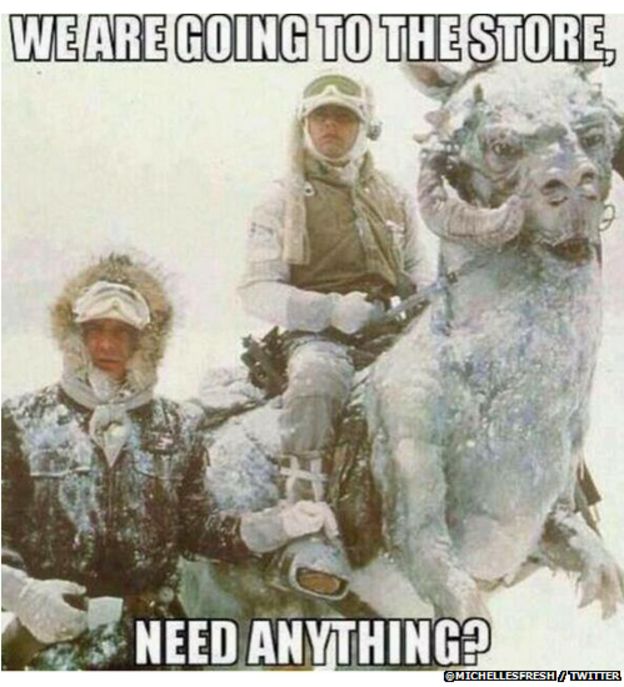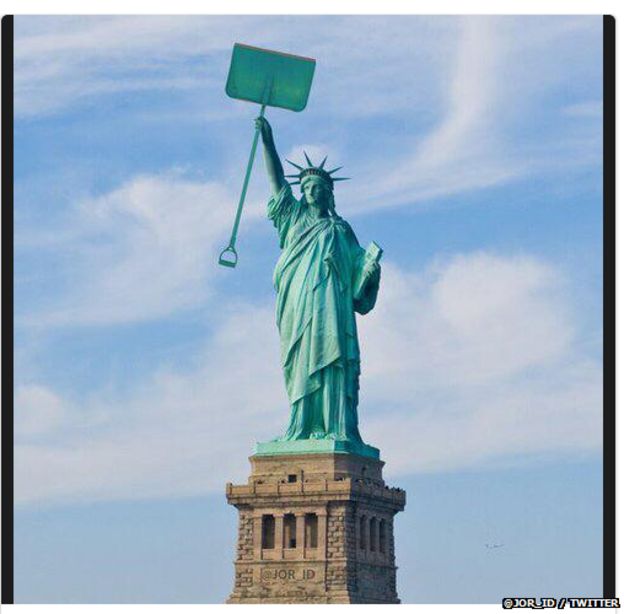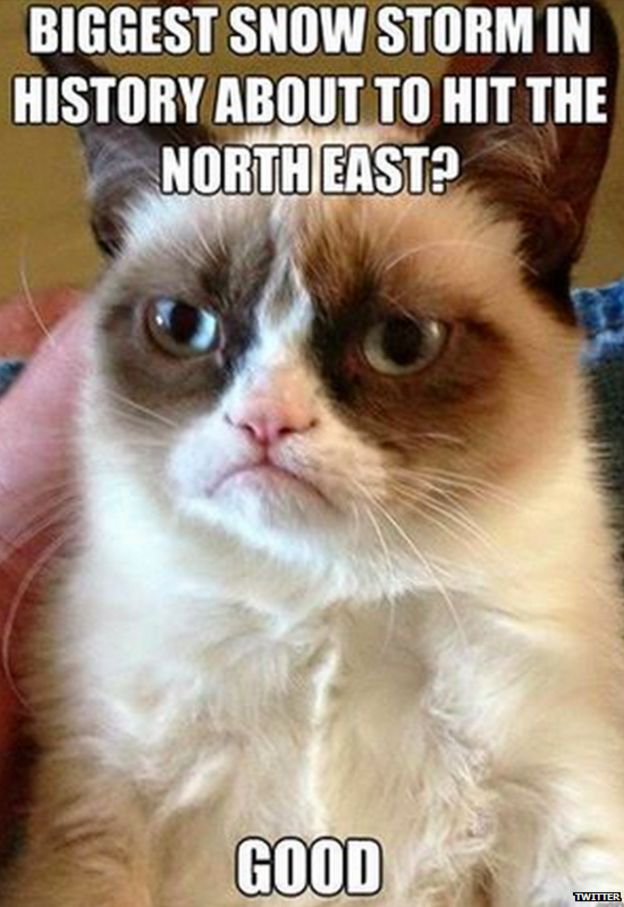 6. Watch the storm unfold live online
Finally, in case you don't live in the north-east US you needn't feel left out. One thoughtful resident of Queens in New York has set up a live feed to the storm action from his bedroom window … for when the boredom really hits.